Milk collection and quality controls
1
Milk collection and quality controls
We collect the milk from selected farms in the Bari Murgia area in range of no more than 30 km from Putignano. We subject it to strict quality controls: only afterwards it becomes our milk
Milk coagulation and curd processing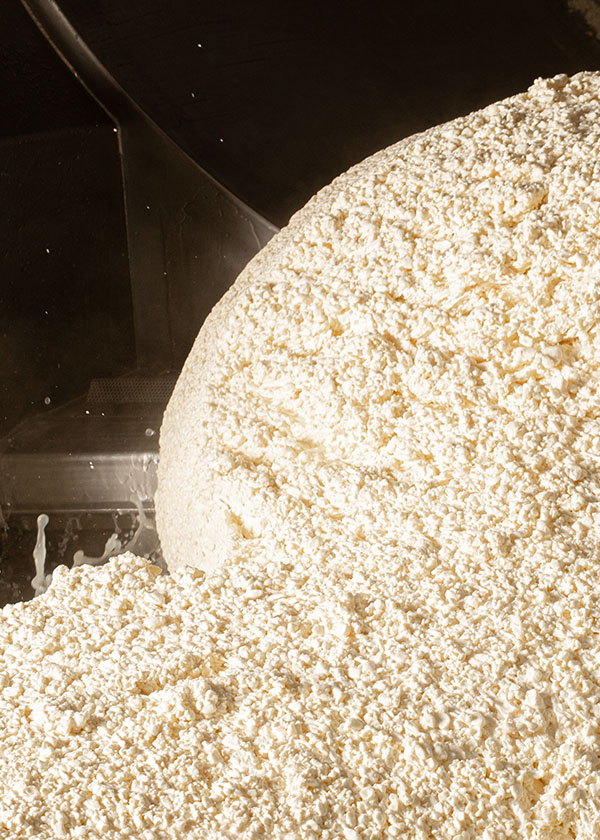 2
Milk coagulation and curd processing
The milk coagulates thanks to the addition of rennet and, upon reaching the right degree of acidity, the curd thus formed is broken into more or less small grains, gets separated from the whey, collected and left to rest for variable times. Then, it is sent to the subsequent processes.
The Spinning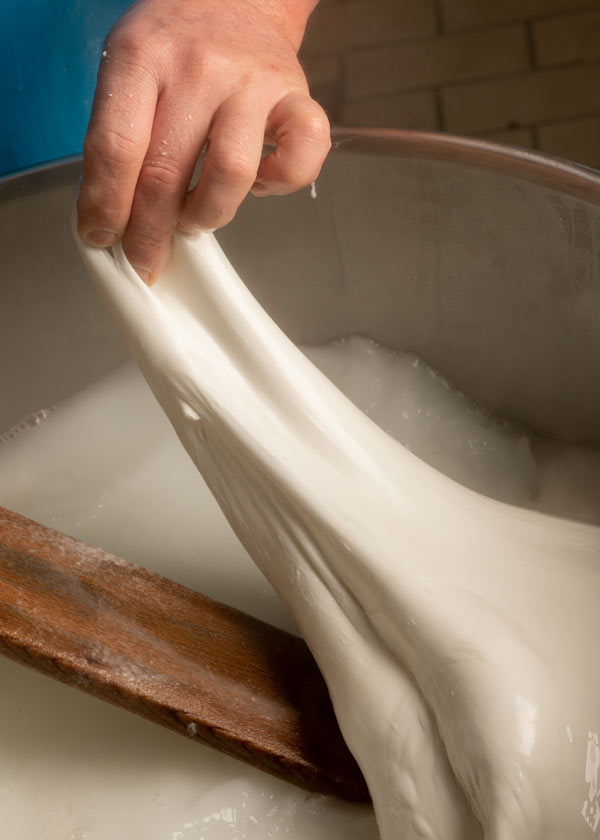 3
The Spinning
The processing of the curd with boiling water, combined with the experience and skill of our cheesemakers, allows us to obtain a fibrous and elastic mass which is intertwined, knotted, severed or broken, giving life to our products
Packaging a/o aging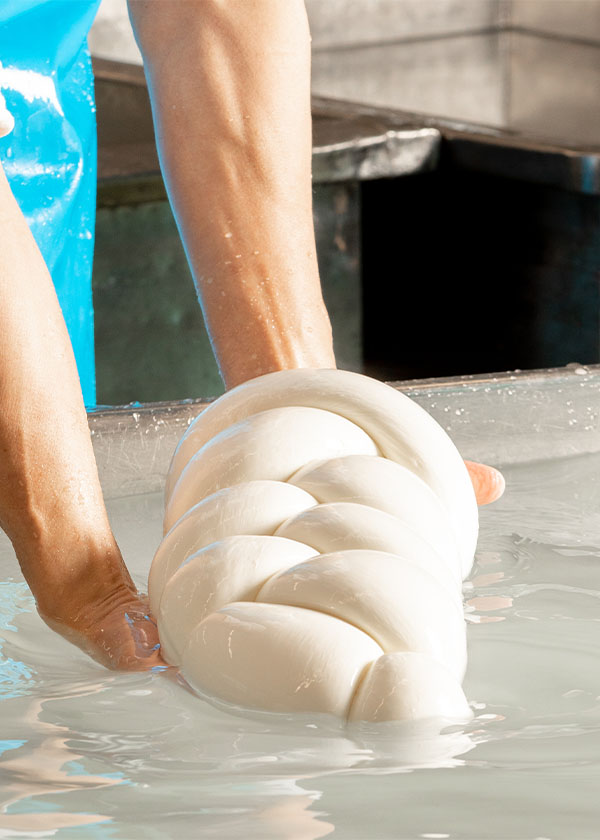 4
Packaging a/o aging
The fresh products are packaged and labeled; the products which are intended for the aging continue their maturation in cells wherein is possible to modulate the basic parameters, such as humidity and temperature, in order to allow their natural aging.
Product shipping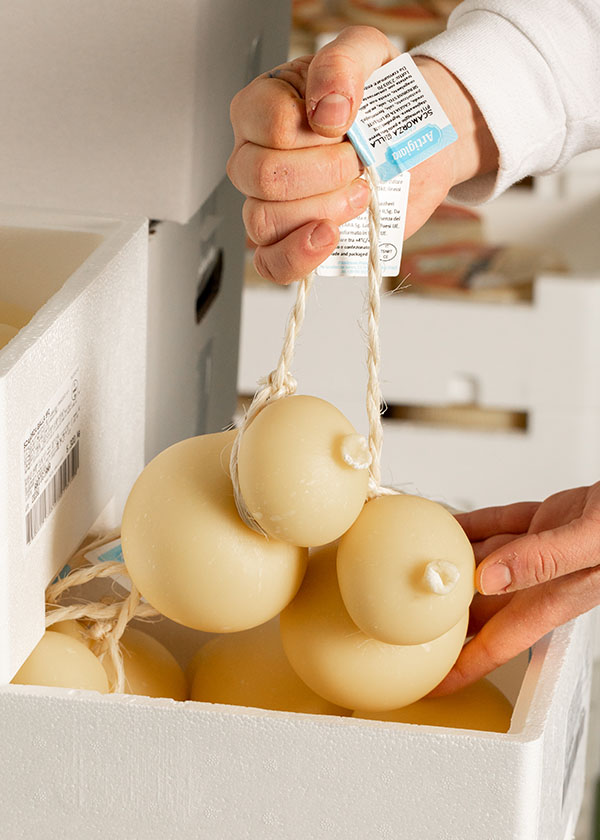 5
Product shipping
After strict quality controls, the fresh and aged products are ready to reach customers in Italy and abroad through our distribution and sales network.
Dairy products and goat cheeses: a choice of nature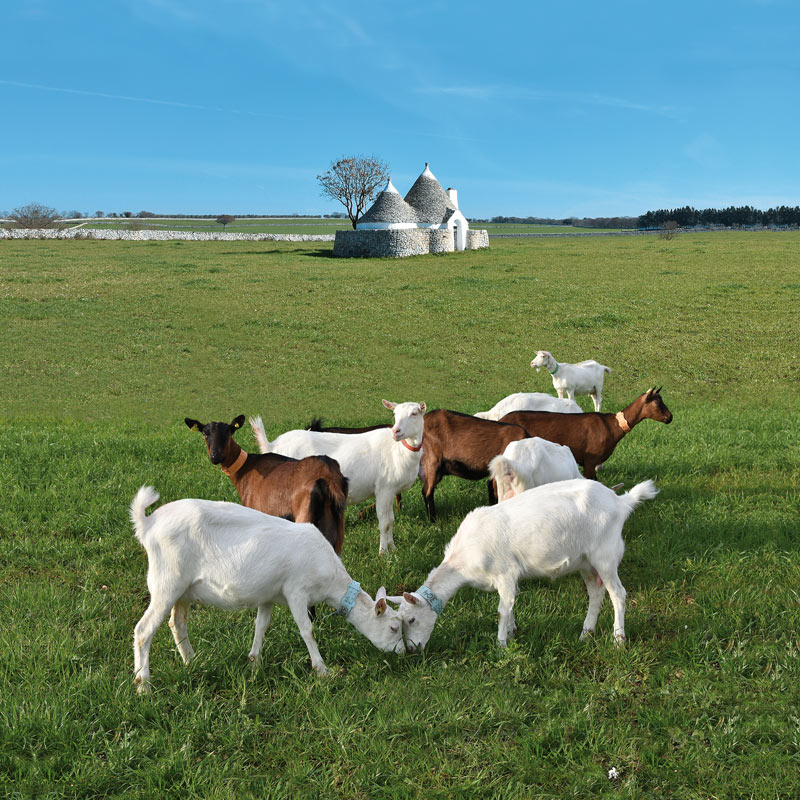 Il Carro was born from Caseificio Artigiana
The Il Carro is located in a farm not far away from Putignano and this establishment is devoted to the transformation of milk for the production of goat artisanal cheeses. Over there, under the karst terrain, lies a natural cave where the cheeses are aged.
The Caciocavallo affinato in grotta, an apulian excellence
Prepared with the best Apulian cow's milk and worked by hand, the caciocavallo affinato in grotta is left to refine in a stone environment dug underground. An ancient tradition, handed down by the Apulian farmers: the natural humidity of the karst rock and the noble molds gives it a strong and unmistakable aged flavour.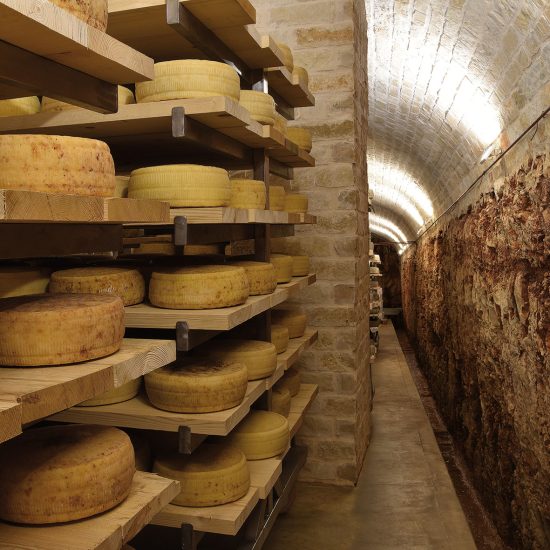 News from the Artigiana world
Altre news su Caseificio Artigiana