Premi e riconoscimenti
Always winners at the Italian Cheese Awards 2019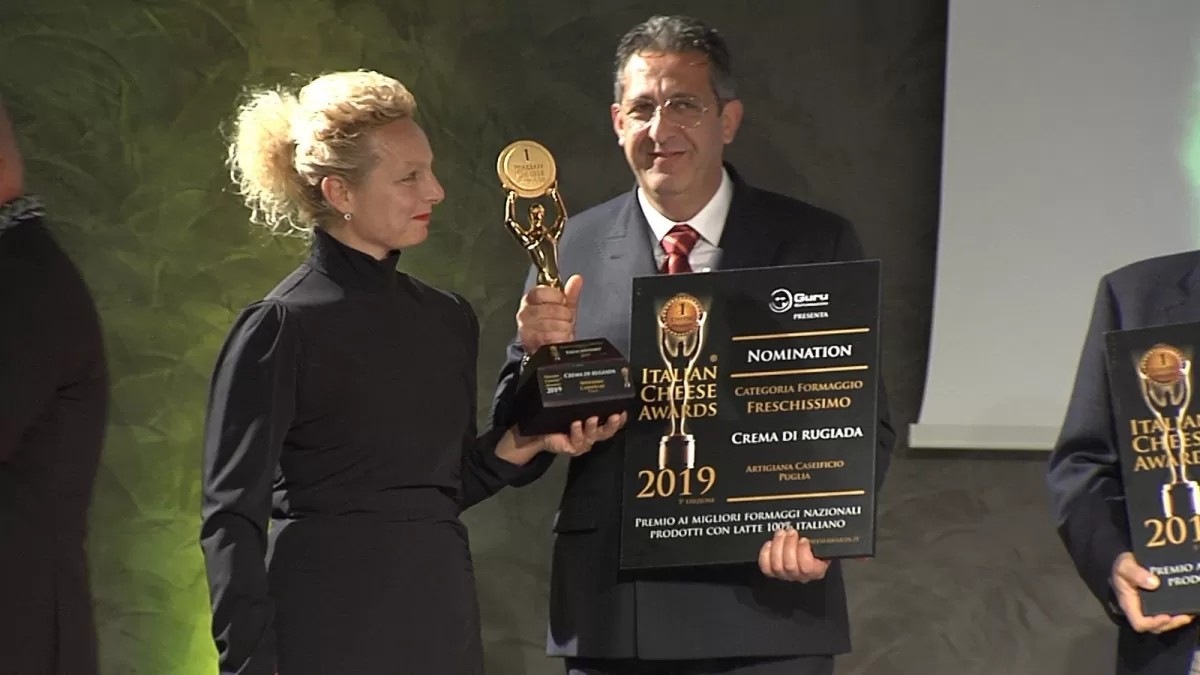 At Italian Cheese Awards 2019 Caseificio Artigiana wins with Crema di Rugiada in the "SUPER-FRESH" Cheese category and with Burrata in the "PASTA FILATA" Cheese category.
On the occasion of the Carnival of Putignano, in days 9th -16th and 23rd February 2020 our store located in Via Estramurale a Levante, 186 in Putignano will be open. Come and visit us! You will find our award-winning Burrata at the Italian Cheese Awards as well as many other our excellences!
Representing the company, Francesco d'Ambruoso and his wife Maria collected the prizes, thanking the jury and the entire organization for the prestigious awards.