Prodotti caseari vaccini e caprini dal 2001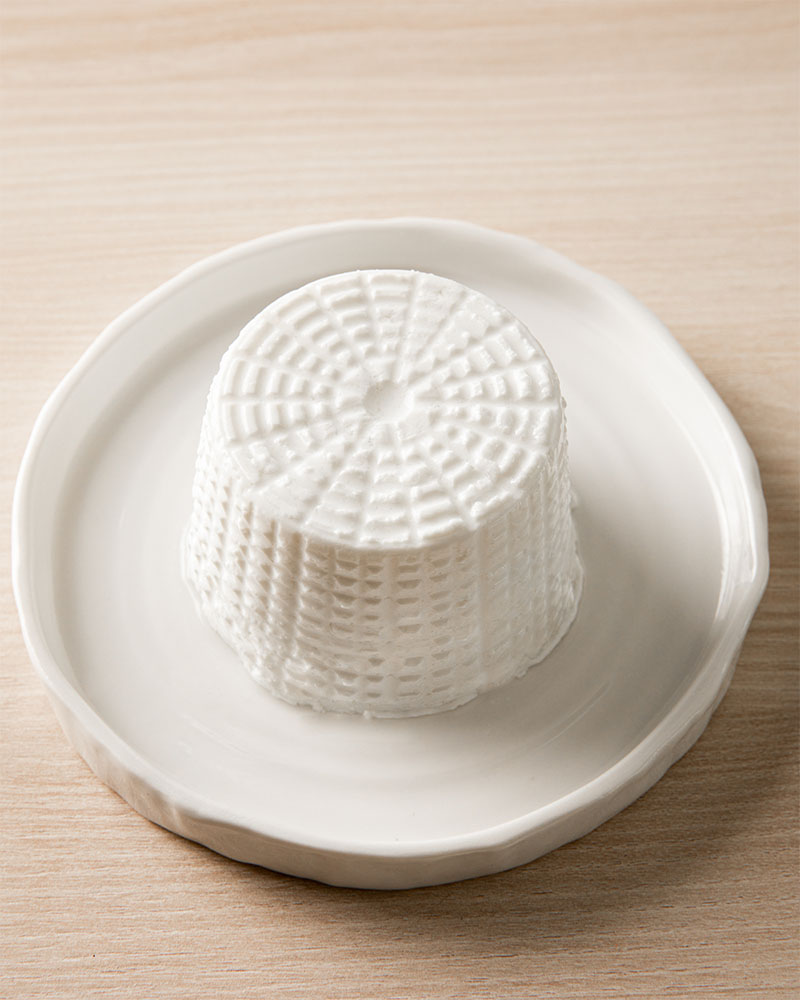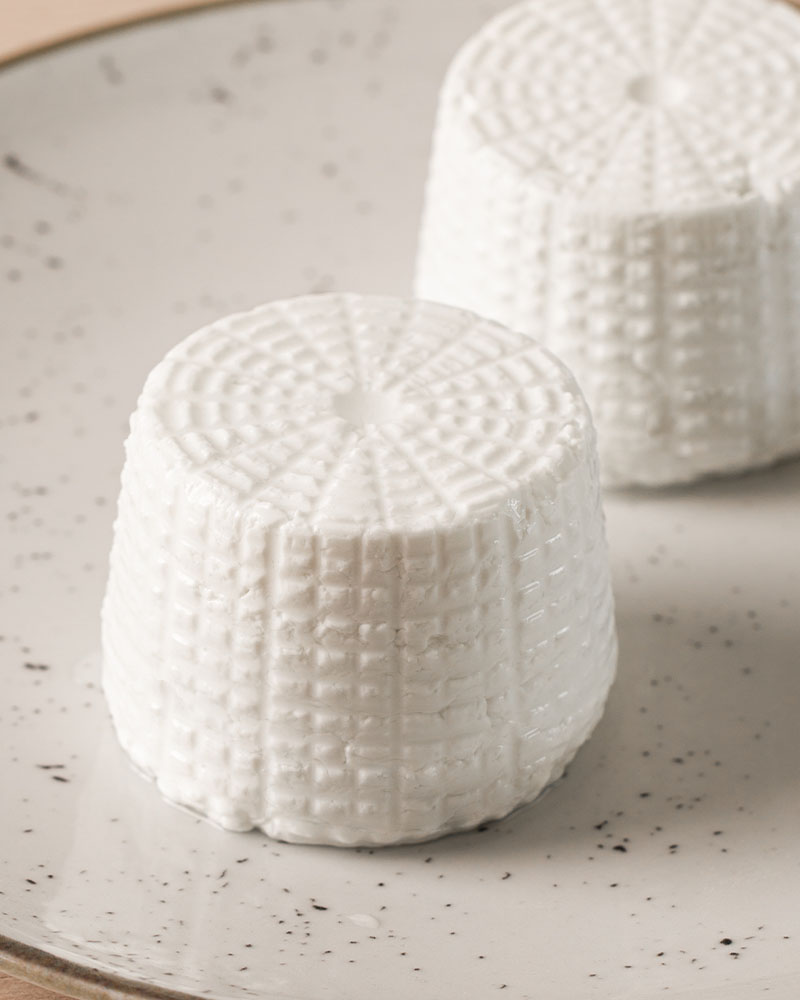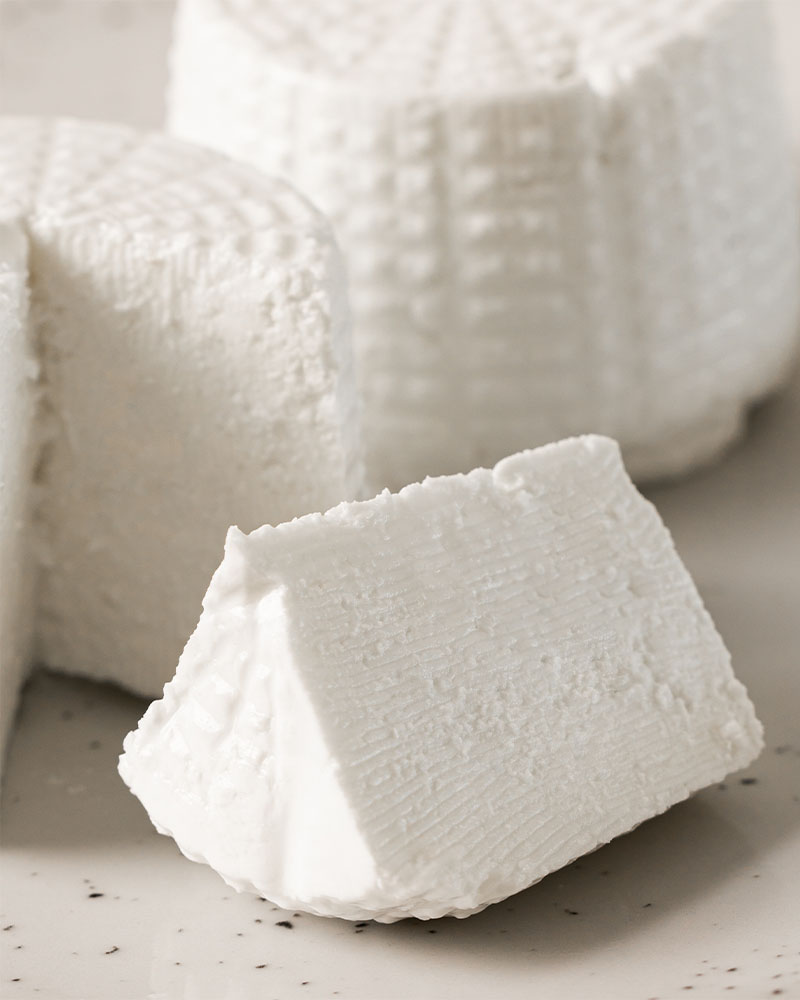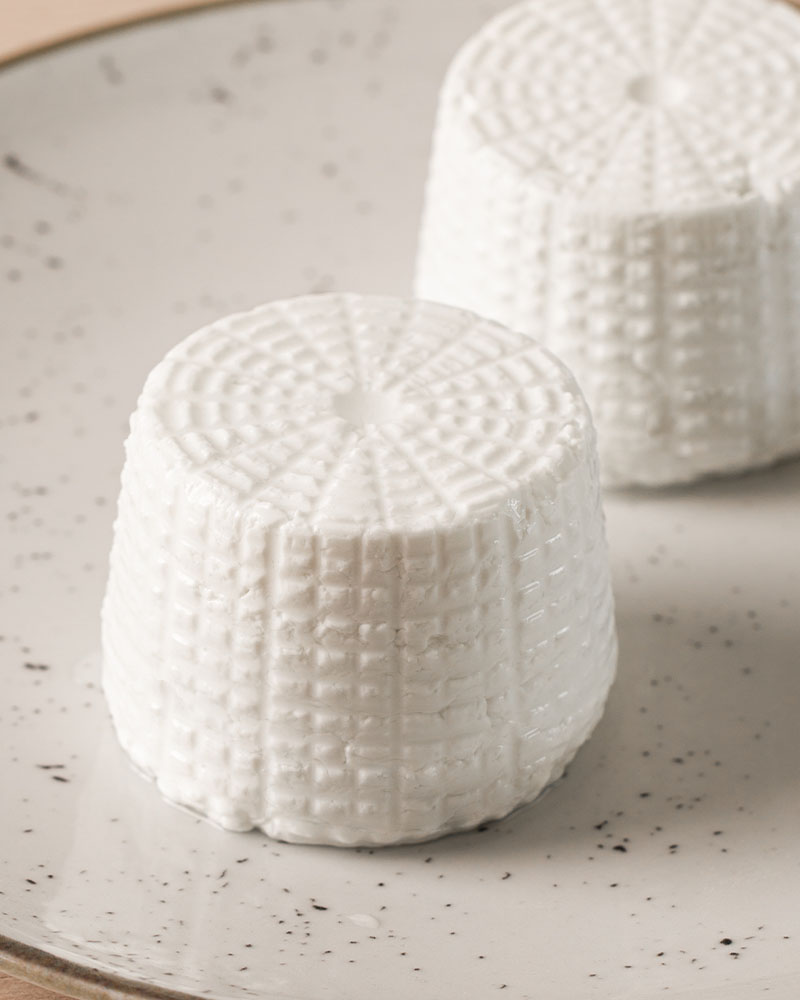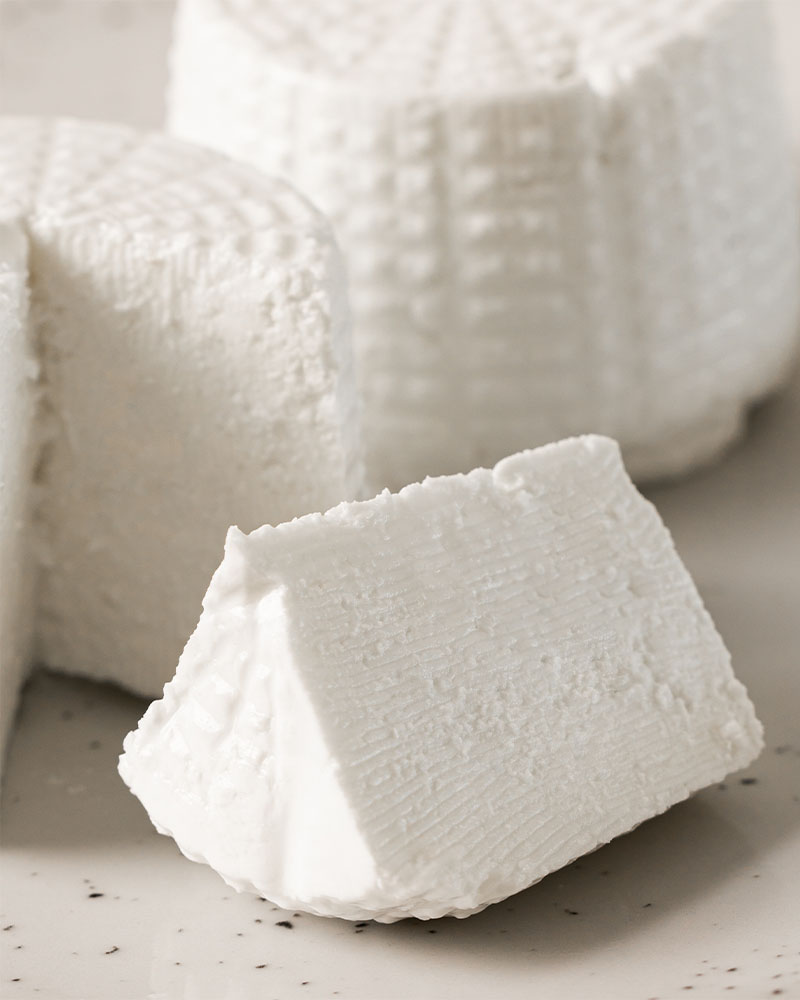 Formaggi caprini e pecorini
Ricotta fresca di capra
Ricotta di capra is a dairy product obtained from whey and goat's milk. Creamy, savoury and sweet, it is characterized by its low-calorie content and therefore becomes the ideal ingredient for a healthy and balanced diet.
CONTACT US
Nutritional values
Energy value………………..…157 kcal/ 653 KJ
Fats………………………….............13,0 g
Carbohydrates………………………….....3,7 g
Proteins…………………………………..6,4 g
Salt…………………........................0,55 g
Awards and recognitions
"Safeguarding the ancient dairy traditions is a great act of love towards the future."
All recipes with Ricotta fresca di capra
Have you already seen all our products?